Honor, Tribute and Gifts

Celebrate, honor and remember a special occasion by choosing a gift that provides a meaningful alternative to traditional gift giving. Recognize your family, friends or colleagues for any event: birth, wedding, anniversary, birthday, retirement or celebration of life. Your personal tribute will become a part of Fairchild's landscape while furthering our mission of exploring, explaining and conserving the world of tropical plants.
Please note that Hurricane Irma did affect the Garden. Some of the commemorative benches may have been moved or damaged but will be restored to their proper locations throughout the Garden by June 1, 2018. Thank you for your patience as we recover from Hurricane Irma.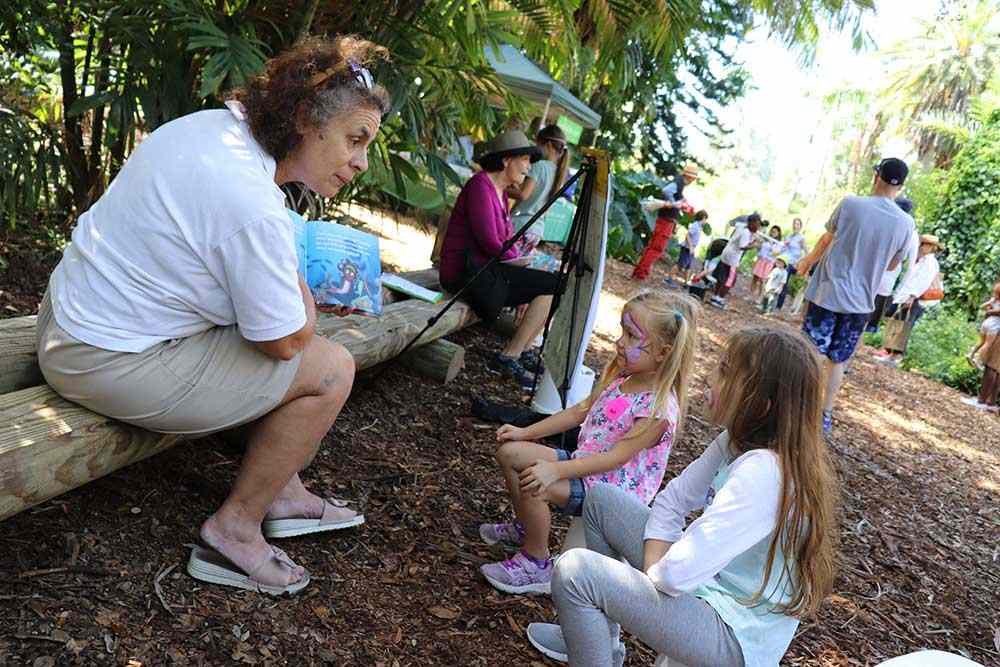 Commemorative Gifts
Make a meaningful tribute to honor a family member, friend or colleague while supporting our mission to explore, explain and conserve the world of tropical plants.
Commemorative Gift
Donate to Fairchild in honor of a friend or loved one.
Tribute Bricks
Honor a beloved friend or family member who has greatly impacted your life with a tribute brick. Your personal inscription will be placed in our Commemorative Brick Pathway, which marks the entrance to the Garden.
Dedicate a Tree
Recognize your family, special friends or colleagues by dedicating a tree at Fairchild. Each tribute tree comes with a personalized plaque, offering a unique opportunity to share your sentiments while also encouraging the unique diversity of Fairchild.
Commemorative Benches
Pay tribute to a friend, family or colleague with a bench at Fairchild. This thoughtful gesture will become an important part of our landscape, and the perfect place to pause and reflect.
Give a Gift of Membership
Share the wonders and beauty that Fairchild offers with a gift membership for a family, friend, or colleague. Choose from the many options and categories available. Opening the doors to our botanic garden offers gives a South Florida treasure as well as the opportunity to explore, explain and conserve the world of tropical plants.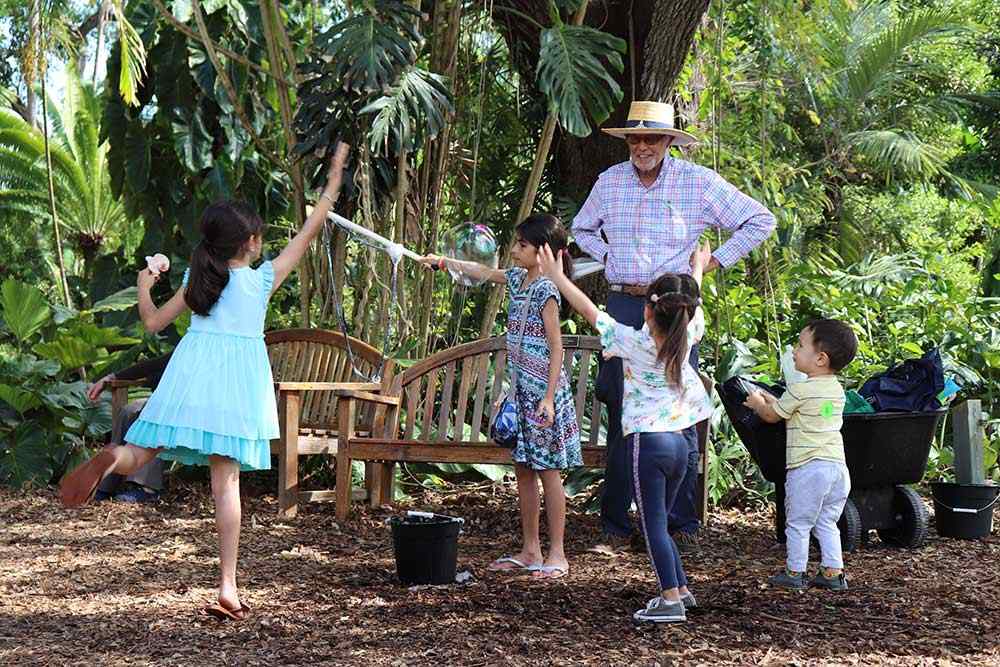 Contact Us
For more information, please contact Donor Services at donorservices@fairchildgarden.org or at 305-667-1651, ext. 3373.